WELCOME TO GALILEE
YOUR JOURNEY STARTS HERE!
PLAN YOUR VISIT TODAY AND WE WILL:
-Give you more information about the service
-Connect and answer any questions
-Help you pre-register kids if you have any
-Donate to a charity in your name
So hit the button below now to plan your experience
JOINING IN-PERSON OR ONLINE?
Galilee Christian Church
We can't wait to meet you! Galilee Christian Church's in-person campus is located at 2191 Galilee Church Rd, Jefferson, GA.
Joining Galilee Church online? Join from anywhere. No matter where you are, you can participate in Galilee Church.
Galilee Church will be live on our website and Facebook every Sunday
Sunday
9:00 AM & 11:00 AM
Galilee Kids
Have kids? No worries, we have you covered. Galilee Christian Church offers programs for infants through 5th grade starting at 10:00 AM.
If you attend in person, we will show you where our Kids Check-In is when you arrive. We will meet your family, check your child into class, and answer any questions you may have. We can't wait to meet you!
A Place for your Children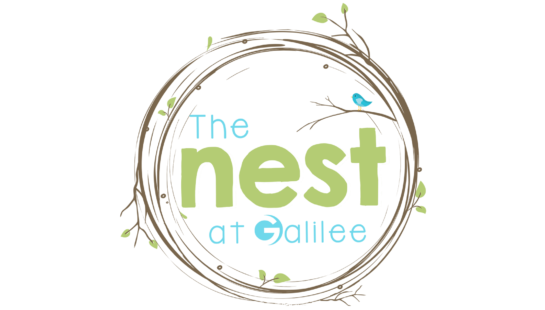 Our nursery is offered for Infants thru Pre-K during our Connect Group hour at 10:00 AM and our 11:00 service.
Galilee Kids starts at 10:00 AM with Connect Groups and continues with Amp'd at11:00 AM.
Youth Connect Groups at 10:00 Am
What To Expect
Dress Code
Dress casual or dress up. Whatever makes you feel comfortable.
Enjoy a pastry or cup of coffee at our complimentary coffee bar every Sunday.
FREQUENTLY ASKED QUESTIONS
Where do I participate in-person?
Galilee Christian Church is located at 2191 Galilee Church Road Jefferson, GA 30549.
Services at Galilee are Sundays at 9 AM (classic service) and 11 AM (modern service). Online services are at the same time streamed through Facebook or on our website.
How do I participate online?
If you choose to participate in Galilee Church services digitally, all you need is a smartphone, computer, or smart TV! Pull up live services on Facebook or our Website at 9 AM or 11 AM on Sunday.
How do I join a Connect Group?
Is there something for my kids?
Yes! During our 11 AM service we offer kids class. Kids can participate in classes with kids their age. We offer classes for infants through 5th grade. We offer classes at the 10 AM hour so that parents can be involved in a Connect Group.